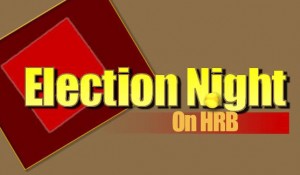 Hospital Radio Basingstoke will once again present an all-night programme covering the election results, in what should be an exciting and unpredictable event.
It will be the fourth election night show on HRB, the third time the programme has run all through the night. Neil Ogden will be on air from 10pm and will be joined by Harry Robinson and Terry Firth.
Neil says that last time, it felt like only half the story was told when the programme came off the air at 6am. This year could be much the same.
The show will emphasise the results in the local area and tell the story of the rest of the country. There will also be requests and comments from listeners and the records that were number one on previous election days.
The show will also be monitoring social media, something that was just starting to be part of the election 5 years ago, but is mnow very much part of the whole thing.
HRB's Election Night Live from 10pm on Thursday 7 May 2015