HRB to take part in Mental Health Minute on Monday 13 May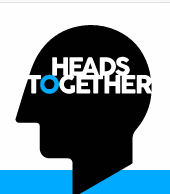 Hospital Radio Basingstoke will be joining other radio stations around the country by broadcasting the Mental Health Minute on Monday morning at 10.59.
Stephen Fry and Katy Perry will be joined by other well known names to let everyone know that whoever you are, however you're feeling and whatever you're going through, it's okay to say.
It is the second year of this event and follows 300 radio stations taking part 12 months ago including local, community and hospital radio stations along with national BBC radio.