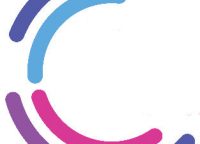 Exactly 40 years ago Saturday morning TV changed forever when Multi Coloured Swap Shop went on the air for the first time. It, and the shows that followed it over the following 30+ years shaped many aspects of TV and influenced many who went on to work in TV and radio.
This Sunday, The Sound of Sunday will be marking the anniversary with a special programme featuring clips from the programmes and those who have taken part including Maggie Philbin, Keith Chegwin, Trev and Simon, Ortis Deley, Mitch Johnson, Basil Brish, Mark Rhodes and Andi Peters.
Join us for a trip down memory lane with plenty of nostalgia and memories in a Sound of Sunday special, Sunday at 3pm.
The programme will be part of a week of special editions of The Sound of Sunday starting on Friday 5.25 and continuing on Saturday morning as the stars of Saturday morning TV take part in the Sound of Sunday Saturday Morning TV SuperQuiz.
Saturday Morning Tv Soundtrack Friday 30 September 5.25pm
Saturday Morning Tv SuperQuiz Saturday 1 October 11am
Best of the Saturday Morning Guests Monday 3 October – Wednesday 5 October 5pm
Memory Makers Saturday Morning TV Years Friday 7 October 5.25pm