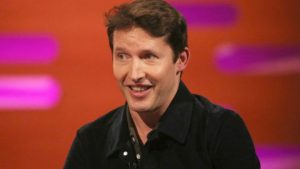 James Blunt's programme recorded for hospital radio was broadcast at Sunday lunchtime on HRB and to give more people a chance to listen it will be repeated at several times over the coming few weeks.
The show has been made available to all of the 170 member stations of the Hospital Broadcasting Association and has received lots of publicity in the media so far. It can be heard on different stations at different times.
On HRB it will be repeated on Monday as part of HRB Replay and then repeated at the following times.
Thursday 28 May 2pm
Saturday 30 May 6pm
Sunday 31 May 10am
Tuesday 2 June 4pm
Thursday 4 June 4pm
Saturday 6 June 12pm
Sunday 7 June 11am