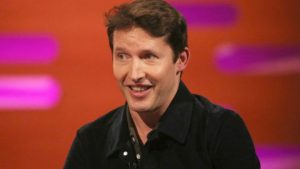 Singer/songwriter James Blunt has recorded a special programme for hospital radio which can be heard on HRB next weekend.
Blunt, a former reconnaissance officer in the Life Guards regiment of the British Army is now doing his bit to lift the spirits of those suffering from coronavirus, by hosting a "cheerful" hospital radio show. The show will include a mixture of feel-good music intertwined with messages of gratitude to those working in the frontlines.
The show has been made available to all of the 170 member stations of the Hospital Broadcasting Association and has received lots of publicity in the media so far. It can be heard on different stations at different times, but on HRB, it will be on Sunday at 12.30pm, repeated as part of HRB Replay the following day.
The Greatest Hour with James Blunt, Sunday 24 May 12.30pm