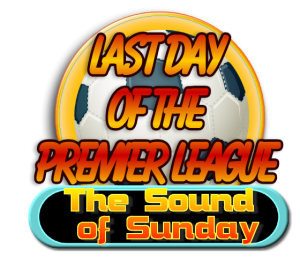 The domestic football season is coming to an end and HRB will as usual aim to tell the story of the final day of the Premier League season. All 10 final games kick off at 3pm on May 13th and although the champions may have been known for several weeks, all the indications are that it could be a nail biting afternoon for those at the bottom of the table trying to avoid relegation.
We'll have reporters at all 10 final day matches which all kick off at 3pm, and they'll be sending previews, updates and goal flashes as The Sound of Sunday tries to tell the story of the afternoon.
The Sound of Sunday Last Day of the Premier League, Sunday 13th May from 1.30pm.