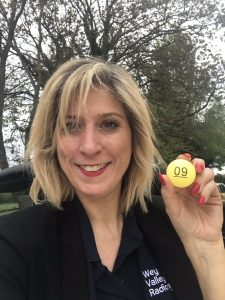 Drawmaster Mel Montagnon picked another winner of HRB's weekly prize draw on Sunday.
Every patient who made a request over the weekend was given a number, each number relating to a number in the big bag of balls. Live on the air, number 9 was pulled out of the bag, which belonged to Reg who was a patient on the Basing Unit.
He had left the hospital but presenter Neil Ogden called him on the air later in the afternoon to give him the good news.
Reg wins a goody bag donated by Morrisons in Basingstoke.