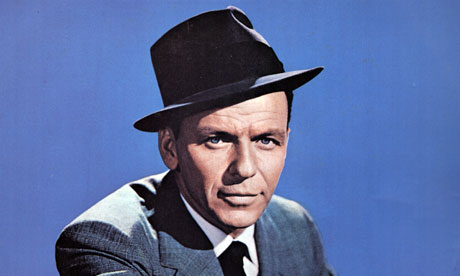 Frank Sinatra has just been revealed as HRB's Most Requested Artist of the Year. The singer knocks Queen off the top after collecting the most requests over the last 12 months.
Presenter Neil Ogden counted down the whole top 40 in a special 3 hour show. The chart was compiled from requests collected for HRB's Music on Demand shows from 1 January to 6 December 2015. A final chart will be published in a few weeks time that will go right to the end of the year.
Request figures will also contribute to the National Request Chart which will be on HRB in the new year and to a chart compiled by Richard Smith's Big Broadcast of requests on those stations taking part in that show.
See the whole chart below.
2015 TOP 40
40 (28) DIRE STRAITS
39 NEW HUMPERDINK, ENGELBERT
38 (26) MARLEY, BOB
37 NEW MONRO, MATT
36 (08) GOULDING, ELLIE
35 NEW MARS, BRUNO
34 NEW TRAINOR, MEGHAN
33 NEW FLEETWOOD MAC
32 (36) SIMON AND GARFUNKEL
31 NEW MIDLER, BETTE
30 (09) ONE DIRECTION
29 (24) WONDER, STEVIE
28 (19) CASH, JOHNNY
27 (29) COLDPLAY
26 NEW DE BURGH, CHRIS
25 (23) DIAMOND, NEIL
24 (22) JONES, TOM
23 (27) JACKSON, MICHAEL
22 NEW STATUS QUO
21 (21) PARTON, DOLLY
20 NEW PEPPA PIG
19 (20) MURS, OLLY
18 (31) MILLER, GLENN
17 NEW SMITH, SAM
16 (17) TAKE THAT
15 NEW O'DONNELL, DANIEL
14 (5) WILLIAMS, PHARRELL
13 (14) RICHARD, CLIFF
12 (10) WILLIAMS, ROBBIE
11 (13) REEVES, JIM
10 NEW SHERRAN, ED
09 (7) BUBLE, MICHAEL
08 (16) ADELE
07 (12) STEWART, ROD
06 (33) COLE, NAT KING
05 (4) ABBA
04 (6) BEATLES
03 (1) QUEEN
02 (2) PRESLEY, ELVIS
01 (3) SINATRA, FRANK