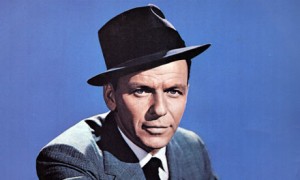 My Way by Frank Sinatra has been named as the most requested song on hospital radio in the UK.
The number one was revealed as part of the National Request Chart, which was compiled using requests from hospital radios stations all around the UK, including HRB's 4500 from 2016.
Last year's number one, Happy by Paharrel Williams, moved down to number two.
Presenter Mark Snowdon counted down the chart in a special programme that was simulcast on participating stations on Tuesday 17 January, and the show can be heard again at various times on HRB over the next few weeks.