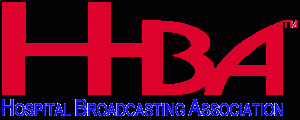 The nominations for the 2017 National Hospital Radio Awards wil be announced on January 1st 2017.
The winners will be announced at a gala night in Bolton in March as part of the Hospital Broadcasting Association's annual conference. In 2016, HRB achieved its best ever number of nominations, a magnificent 7 with Dave Warren and Christine Rowley coming from the 2016 awards night as winners in the presenter categories and Paul le Feuvre's Sounds of the 50's achieving top 5 in the Best Specialist Music Programme.
This year, HRB has submitted 8 entries including It Started with Swap Shop in the Best Speech Package and Smooth Jazz in the Best Specialist Music programme. Find out if any of the station's entries will go forward as nominations on Sunday.