Number 26 wins the Sainsbury's Draw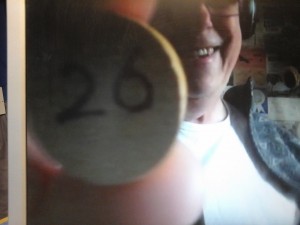 HRB's Paul Le Feuvre was once again drawmaster in our weekly Sainsbury's draw and it was number 26 that was picked from his bag of balls this time.
Peter on C3 was the winner and he received his goody bag from Sainsbury's at Liphook later in the afternoon.
There will be another draw next Sunday and Paul will join Simon Penn on the air to pick the winner.