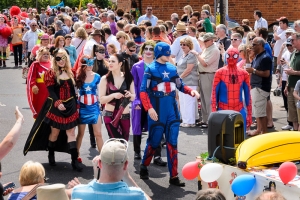 Old Basing Carnival 2015
The second edition of the 2023 series of The Sound of Sunday summer show will be coming from the Old Basing Carnival and Show.
It took place in June and was the 50th anniversary of the event which starts off with a procession and continues with events and sideshows throughout the afternoon.
Presenter Neil Ogden went along and chatted to some of those taking part and give some of the organisations who were part of the event the opportunity for some local publicity on the radio.
The show airs this Sunday (20 August 2023) at 1.30pm.