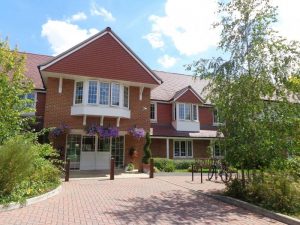 Every year Cherry Blossom Manor Care Home in Bramley holds a summer fete in its garden for residents and their friends and family. HRB has been a regular part of life at the care home for nearly two years and went along to be part of the event at the end of July.
There was food, live music and a raffle and although the weather did threaten to dampen the occasion at one point, it soon brightened up again for everyone to enjoy the afternoon.
Presenter Neil Ogden chatted to some of the residents and recorded them introducing their favourite songs as part of an edition of The Sound of Sunday Sumer Show will can be heard on HRB at 1.30pm on Sunday 13 August.