£200 for HRB Thanks to Waitrose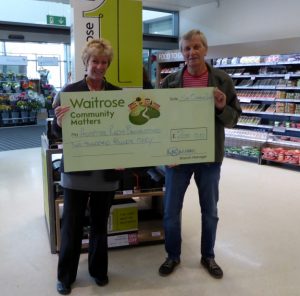 The customers of Waitrose have raised £200 for HRB as a result of the tokens they placed in the Community Matters box at the Alton store.
HRB's Roger Scott was presented with the cheque by Community Matters Champion Rachel Elliot this week.
The collection took place in July 2016.