Author Jenny Mallin joins Christine Rowley in Special Show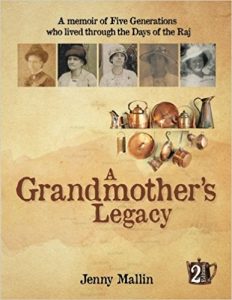 Joining Christine Rowley on Wednesday 30 August at 2pm will be Jenny Mallin, author of A Grandmother's Legacy and recent winner of the "Best in World Cookbook" by the Gourmand World Cookbook Society for 2017.
Jenny will be talking openly to Christine Rowley during the show about her experiences and what it is like to write her first book, which took around six years.
Jenny's memories of what it was like to research 5 generations of family history living in India and the legacy of Anglo Indian food passed down over 100 years.
Including Anglo Indian cuisine, interesting curries which hark back to the days of the British Raj: which until recently have been kept a secret with the Anglo Indian community.
Not one to miss "A teste of the British Raj" with Anglo Indian food writer and Chef, Jenny Mallin.