Purdy and Chase come to HRB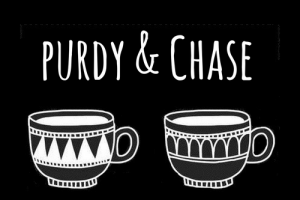 Another series of plays and dramas courtesy of The Wireless Theatre Company starts on HRB on Tuesday 29 August.
Purdy and Chase are a private investigating duo and best friends and all four episodes of the series will run on consecutive nights during the week at 10pm.
Episode One
'TWO IN THE BUSH'.
New private investigating duo and best friends Pen Purdy and Daisy Chase negotiate the heady mix of insurance fraud and mystery shopping, whilst dealing with their own assortment of doubts and fears in small town Wexton.
Episode Two
'The Honeymooners'
Pen and Daisy are mystery shoppers at The Shingle Hotel, small town Wexton. As Pen gets acquainted with the mini-bar and a maroon velvet jumpsuit, Daisy finds the guests at the Hotel are all too familiar.
Episode Three
'Eyes Wide Open'
We finally meet Daisy's boyfriend, Matt as he helplessly gets drawn into the investigative world of Purdy & Chase, while Pen is finally on a date with Izzy (when she's not in the loo). As the evening progresses, it's more than friendship that brings them together.
Episode Four
'Texas, Maybe' Pen and Daisy are beginning to show signs of competence. As they embark on a future together, we are left feeling that it could all start to work out for them both in Wexton, maybe. A peculiar pair thrown into unusual situations, Purdy & Chase explores the humorous inadequacies and unexpected heroics.