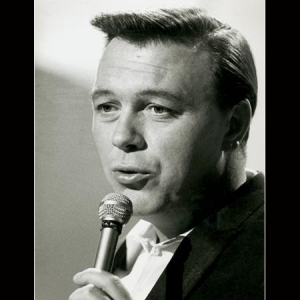 One of the highlights of HRB's Christmas schedule is a major brand new 4-part documentary telling the story of singer Matt Monro who would have been 90 years old this year.
Matt Monro – The Boy from Shoreditch was written and narrated by Matt's daughter and biographer Michele Monro and features an intimate portrait of the man behind the voice, drawing on previously un-broadcast interviews, extremely rare recordings previously thought lost, interviews with his family and friends and messages from some of his more famous fans.
Matt tells his own story where possible, drawn from around a hundred hours of interviews between 1962 and 1984.
With contributions from Matt's siblings, Alice & Harry Parsons, his wife Mickie, his son Matt Monro Jnr and some of Matt's famous friends and fans
Quincy Jones, John Lennon, Paul McCartney, George Martin, Anton Du Beck, Cliff Richard, Dave Allen, Bruce Forsyth, June Marlow, Billy May, Rosemary Squires, Tony Christie, Helen Shapiro, David Hamilton, Bob Monkhouse, Frankie Vaughan, Buddy Greco, Tony Bennett, Johnnie Mathis, Bernie Clifton, Duncan Norvelle, Lance Ellington, Bobby Crush, Joe Mantegna, Barry Cryer and many others associated with the late singer.
The series draws on the estate's extensive archive of rare material featuring:
· Never before broadcast appearances on radio in Hong Kong whilst in the army along with his first recordings
· Previously thought lost performances from the BBC Showband Show, Lunchbox, 1964 Song for Europe, Parade of the Pops, 1966 Royal Command Performance and more
· Audio from lost TV appearances including, Cilla, Val Doonican and Petula Clark
· Rare and unheard live recordings, demos and jingles.
· Recording session clips and more
The series of course also features many of his most famous recordings.
The four-part series can be heard on HRB this Christmas starting on 27th December.