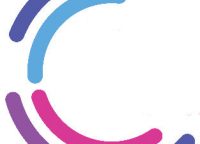 Alton College Jazz Band Live
Monday 21 December 11.30pm
Recorded at Alton's Classic Car Show in 2014, Paul Le Feuvre introduces a special performance from this local band.
Vinyl Impressions Christmas Special
Wednesday 23 December 7am
Christmas Eve 7am
Martyn Brown plays some Christmas tunes in a special festive edition of his regular show – and they're all on vinyl!
Vinyl Impressions Christmas Countdown
Christmas Eve 7pm
Martyn Brown counts down the most popular Christmas tunes in a special edition of Vinyl Impressions for Christmas Eve.
Christmas In Concert
Christmas Eve 11pm
Christmas Day 9pm
2 special Christmas concerts featuring Lesley Garrett (Christmas Eve) and John Denver (Christmas Day)
The Wolfman Jack Radio Show
Throughout Christmas
Wolfman Jack is the most famous US radio personality of all time. He was immortalised in the movie 'American Graffiti' and was also the host of the long running NBC music series 'The Midnight Special'. Millions of people listened to him every night on radio for the howling sounds and great music he played.
When the Wolfman went to Rock & Roll Heaven in 1995, the tapes of all his shows had been locked in a vault and hidden away. Some months ago, those tapes were found, digitally remastered and started to appear on the radio all over again.
There was only one radio legend like Wolfman Jack and he's on HRB this Christmas throughout Christmas week.
Yuletide in Alton 2013
Monday 21 December 10pm
Another chance to hear HRB's coverage of this popular event in Alton from two years ago.
Matt Monro's Christmas Box
Tuesday 22 December 4pm
Matt Monro's daughter Michelle presents this special show produced especially for hospital radio, which contains some of Matt's favourite festive songs.
Odiham's Christmas Extravaganza 2013
Tuesday 22 December 10pm
The start of Christmas in Odiham with stalls and entertainment all the way up the High Street. Another chance hear our coverage of this annual event from 2013 with Rosemary Kershaw and Rebecca Clark.
Best of British Classical Music for Christmas
Wednesday 23 December 9am
Peter Grogan presents some festive classical music to relax to.
Sherlock Holmes Strikes Back
Wednesday 23 December 10pm
The sound of hooves on cobbles…
The choke of fog on the air…
The taste of fear, more bitter than any almond…
Who can save the British Empire of Great Britain in its hour of need?
For one night only The Wireless Theatre Company resurrected the world's greatest detective partnership for a live audio recording; Sherlock Holmes Strikes Back!
Written and performed by Matthew Woodcock and Peter Davis, Sherlock Holmes Strikes Back! takes you on a funny, fast-paced adventure against some of England's deadliest foes, with all the excitement of a live radio recording.
Pick A Word Christmas Special
Christmas Eve 9am
Paul Le Feuvre presents a Christmas-themed edition of his regular show with lots of festive favourites and probably one or two you might not have heard for a while.
Vernon Pearce's Christmas Postcard from Spain
Christmas Day 5pm
A taste of sunshine as Vernon brings you Christmas in sunny Spain including some Spanish Christmassy music.
Christmas Carol Service
As Christmas Eve turns to Christmas Day, HRB takes you to the Milborne Chapel in Northumberland to join Dave Nicholson for a carol service recorded especially for hospital radio listeners.
Non Stop 90s Christmas Special
Christmas Day 3am
Paul Baker plays an hour of festive 90s tunes.
The A to Z of Your Traditional Christmas
Christmas Day 7am
An hour of more traditional Christmas music to celebrate the start of Christmas Day.
Christmas Morning Live
Christmas Day 10am
Dave Warren and Sarah Beattie present requests and other festive features live for Christmas Day
The Queen
Christmas Day 3pm
It wouldn't be Christmas without Her Majesty's message to the Commonwealth on Christmas Day at 3pm.
Roger Scott 'Music the Way You Like It' for Christmas Day
Christmas Day after The Queen
Spanning decades of music from the Nifty Fifties to Current Chart Sounds. Plus a sprinkling of Christmas tunes to chill out to after your festive lunch. Nostalgia all the way right here on Hospital Radio Basingstoke.
Postcard From New Zealand
Christmas Day 1pm
Andy McCormick is here on Christmas Eve to give listeners a taste of Christmas down under where the temperature is about 25 degrees and shorts on Christmas Day are normal!
G Floor Jukebox: The Nutcracker
Boxing Day 5pm
A Storynory production of the classic story with music by Tchaikovsky from his famous ballet.
Clara and Fritz have a very special godfather who makes inventions out of clockwork (or perhaps they are magical) and his Christmas presents are always amazing and wonderful. This year he gives them something rather small and simple – a nutcracker-doll in the form of a soldier. It's rather ugly, and soon it is broken, but Clara loves it all the same. And then it comes to life and proves himself to be a true hero.
The original book in German, "The Nutcracker and the Mouse King" was by ETA Hoffmann, who wrote it in 1816. This is a Storynory adaptation, with music and magic.
The Story of Disco
Sunday 27 December 10pm
Monday 28 December 10pm
Tuesday 29 December 10pm
Wednesday 30 December 10pm
Keith Graham tells the story of disco music in 4 parts.
We are Not the BBC
Sunday 27 December 4pm
A light-hearted look at the radio drama production process as seen by the members of an amateur dramatics society in a sleepy suburb of Swansea.
It can't be difficult to make your own play for radio can't it? And with a LAMDA-trained professional actor at the helm, surely nothing could go wrong? After their attempt at Mike Leigh-inspired improvisation doesn't exactly produce satisfactory results, things start to look up when a visiting celebrity agrees to step in and play the lead role.
Starring : Adam Hall, Susan Casanove, Andrew Macbean, Nick Lucas, Katharine Waugh, Ceri Gifford and Christopher Timothy.
We Are The BBC
Sunday 27 December 8pm
We Are The BBC is the sequel to We Are Not The BBC
Rob Sterling Davies is on the crest of a wave: a celebrated scriptwriter, actor, TV personality, the new doyen of Just a Minute, and apparently, Stephen Fry's new best friend. But all isn't quite as it seems, and when Stephen discovers that Rob's BAFTA-winning script was stolen, he undertakes to expose Rob for the fraud he is.
We Are The BBC is the follow-up to We Are Not The BBC, and features Nicholas Parsons and Stephen Fry as themselves.
Starring: Adam Hall, Susan Casanove, Simon Stanhope, Andrew Macbean, Nick Lucas, Ann Theato, Alison Mead, Claire Wyatt, Cheska Moon, Katharine Waugh and Silas Hawkins with Nicholas Parsons and Stephen Fry.
Mary Tamm: The Original Doctor Who Girl
Sunday 27 December 1pm
Mary Tamm was perhaps mostly known for her role as Romana in Dr. Who, but she had had a long and varied career in TV, film and theatre.
Fellow actress and friend Jenny Runacre speaks here with Mary about her work in this touching and funny interview – one of the last she did before sadly passing away in 2012.
Dream Lover, Mack the Knife and Things – The Bobby Darin Story
Monday 21 December 8pm
Iain Smith presents the programme which won gold in the 2005 HBA awards, Specialised Music category – a documentary on the life and career of singer Bobby Darin.