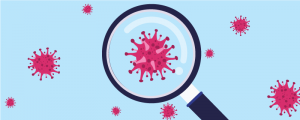 HRB has continued to broadcast during the current situation and will continue to do so, with the programme schedule changing and evolving as it goes.
From this week, there are some limited live Music on Demand shows returning to the schedule and the station can accept requests via the phone once again.
There is a daily weekday evening show playing lots of great music and requests where necessary.
The daily "Mix" shows continue to provide a mix of music and information, focussing at the moment on hospital information and interviews. There is the daily Coronavirus update as part of the Evening Mix and Breakfast Mix and daily updated local news continues throughout the day.
And HRB is working on the technology to be able to rollout the ability for presenters to present their shows live from their homes. An upgraded internet connection will mean this will be possible in the near future.
As well as requests for the hospital, the station is reaching out to the community, playing requests for St Thomas' Care home in Basingstoke and any other care home that wants to listen in and request songs is welcome to do so.
The programme schedule is changing quite a lot but for the latest, see the schedules pages on our website.