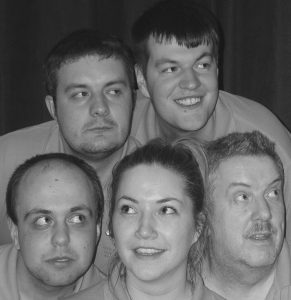 It all started as a 27 hour A to Z of Pop Big Broadcast in 2012, a fairly low tech affair with Richard Smith presenting a live version of his regular show The A to Z of Pop.
Now, 10 years later, after a 48 hour extravaganza that involved a whole team of people, and nearly 50 stations coming together, the New Years Eve show has come to an end. This year included 3 Live Lounge musical guests, lots of celebrity interviews, Chesney Hawkes doing his own show, and dozens of requests and hundreds of phone calls and Twitter messages. It was also possible to watch the show with cameras all around Richard's studio at his home in Lancashire.
HRB has been involved in the show right from the start, contributing many requests, competition participants and even a live show in 2017 which included the infamous Challenge Mel. There was also the year when someone found his mum in Basingstoke hospital just by listening to the show. He was in Peru!
The whole concept of broadcasting the same show over lots of stations live at the same time was new to hospital radio at the time. Even though "networking" has become commonplace in commercial radio, it is not used in hospital radio very often, but when it has been it has been used to bring stations together and promote hospital radio.
The bar has been set high. Maybe someone else needs to take up the challenge to continue in the future…