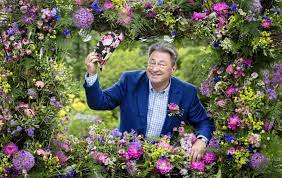 Playing the favourites music of our listeners is what hospital radio is all about, but what would we play if we asked famous celebrities to choose the music? This summer, you can find out in a new series on a Sunday afternoon.
We've asked the likes of Alan Titchmarsh, Chris Packham, Janet Ellis, Sophie Ellis-Bextor and even Basil Brush to choose the music in the new show and you can hear what they have come up with in My Favourite Song on a Sunday afternoon during August.
The show has been put together by Matthew Rolland of Hospital Radio Reading, along with Richard Smith from The A to Z of Pop, over the course of the last year. Matthew has interviewed hundreds of celebrities for his radio shows over the years and many have got involved in this new show.
My Favourite Song, Sundays 15 – 29 August at 3pm