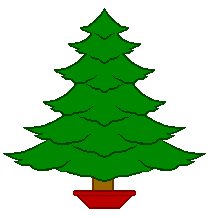 Here are some highlights of the first week of Christmas on HRB..
Music On Demand
Throughout Christmas
We have request shows (Music on Demand) throughout Christmas. Patients can call free from their bedside phones, staff can call extension 4 3 5 2 1 and requests can also be made via the HRB website at www.hrbasingstoke.co.uk
The Sound Of Sunday Big Christmas Show
Sunday 15 December 12 – 5pm
The traditional start of the HRB Christmas schedule with the Great Christmas Cracker Dash, competitions, special guests and surprises.
Looking Back with Terry Firth
Christmas 1964 – A Very Merry Beatles Christmas 15 December 7pm
Christmas 1966 20 December 3pm
Christmas 200 22 December 7pm
Christmas 1999 23 December 5pm
Christmas 1984 Christmas Day 6pm
Christmas 1939 – The First Wartime Christmas Boxing Day 2pm
December 1991 29 December 9pm
A look back at the local and national news stories and the music from December and Christmas from the past.
Happy Hour Beatles Bonanza
15 December 2019 8pm
Jim Stevens play the favourite Beatles songs of 15 British and American celebrities and explains why they chose them. The show finishes with a run-down of the Top 10 songs chosen by listeners.
HRB Christmas Pantos
17 – 20 December 10 – 11am
They've been part of HRB at Christmas for many years and they're back again for one final time during the Morning Mix from 17 – 20 December. .
Vinyl Impressions Christmas Specials
Throughout Christmas
Martyn Brown presents a selection of Christmas music all on vinyl.
Richard Smith's A to Z of Pop for Christmas
Throughout Christmas
Christmas songs galore plus a Motown Christmas special and a show for each decade from the 50s onwards every evening from 16 December.
The Sound of Country Long Road Out of Eden
15 December 9pm
A special edition of The Sound of Country dedicated to the Eagles' last and very special album Long Road out of Eden.
Dansette Diamonds
16 – 21 December 11am
Gary Jackson tells the story of British Rock and Roll in a special 6 part series.
Fabulous Fifties Christmas
Tuesday 17 December 4pm
Les Peckham presents some great Christmas music from the 1950s.
Mystery Top 40 Christmas Countdown
20 December 4pm
Paul Baker counts down the biggest selling Christmas songs
The Christmas Truce
21 December 6pm
75 years ago, at Christmas 1914, four months into World War One, British and German soldiers on the Western front laid down their weapons. They exchanged small gifts, sang carols, buried their dead, and some even kicked a football around. Thus they created what became known as the Christmas truce. In his diary, one soldier called it "a day unique in the world's history."
That "little peace" was brief, yet what is captured of it in soldiers' letters and diaries makes amazing reading. In this programme, Nelufar Hedayat hears accounts of men who were there, and what their experiences mean to their grandchildren and great-grandchildren today. She finds out how children respond as they hear the story for the first time, visits the place in Flanders where the Christmas truce took place, and separates fact from the myths that have grown around those events in 1914. And she is in the stands at an international youth football tournament in the Belgian town of Ypres where 11-year-olds from both sides are recreating the kick-about on the battered land above the trenches.
Folk At Christmas
21 December 7pm
Terry Firth plays a hour of festive folk music both old and new.