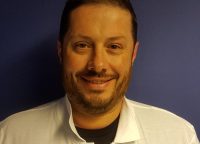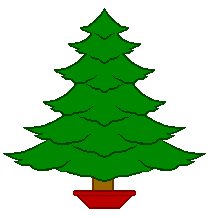 Here are some highlights of week two of Christmas on HRB
The Vintage Christmas Years with Jim Simpson
22 December 7am
The best Christmas music from the 1920s through to the 1960s with "Vintage Jim"
Matt Monro's Christmas Box
Sunday 22 December 10am
Matt Monro's daughter Michele presents this special show produced especially for hospital radio, which contains some of Matt's favourite festive songs.
Vinyl Impressions Christmas Countdown
22 December 8pm
Martyn Brown counts down the top 60 Christmas songs that have sold best on vimyl.
The Wolfman Jack Christmas Show
Christmas Eve 6am
Wolfman Jack is the most famous US radio personality of all time. He was immortalised in the movie 'American Graffiti' and was also the host of the long running NBC music series 'The Midnight Special'. Millions of people listened to him every night on radio for the howling sounds and great music he played.
You can wake up to his entertaining Christmas show on Christmas Eve from 6am.
The A to Z of Your Traditional Christmas
Christmas Eve 10pm
An hour of more traditional Christmas music to celebrate the start of Christmas Day.
Music on Demand Live for Christmas Day
Christmas Day 8am
Dave Sanger, Dave Leonard and April Haywood are your hosts for 4 hours of Christmas morning requests.
The Sound of Sunday: 25 Years of Anvil Christmas Pantos
Christmas Day 12pm
28 December 1pm
Neil Ogden looks back over some of the stars of The Anvil Christmas Panto who have taken part in The Sound of Sunday Big Christmas Show over the years. They include Keith Chegwin, Toyah Wilcox, Anne Charleston, Chris Jarvis, Andrew Agnew, Colin Baker, Lisa Benjamin, and Mark Rhodes. The programme celebrates 25 years since The Anvil opened in May 1994.
Postcard From New Zealand
Christmas Day 1pm
Andy McCormick is here on Christmas Eve to give listeners a taste of Christmas down under where the temperature is about 25 degrees and shorts on Christmas Day are normal!
The Queen
Christmas Day 3pm
It wouldn't be Christmas without Her Majesty's message to the Commonwealth on Christmas Day at 3pm.
Vernon Pearce's Christmas Postcard from Spain
Christmas Day 5pm
A taste of sunshine as Vernon brings you Christmas in sunny Spain including some Spanish Christmassy music.
Queen – We Will Rock You
Christmas Day 7pm
The music of Queen has remained as fresh as it did decades ago.
In this two hour special, original members Roger Taylor and Brian May talk about the making of some of their biggest hits including Radio Gaga, We Are The Champions, I Want To Break Free, Somebody To Love, Don't Stop Me Now and of course the blockbuster Bohemian Rhapsody.
Brian May also talks about the formation of the band, his first meeting with Freddie and the how the band's sound evolved over the years.
Packed with lots of great music and some great stories, this is the perfect 2 hour tribute to one of Britain's finest rock bands and a great way to spend your Christmas evening.
Music on Demand for Boxing Day
2 – 4pm / 6 – 10pm
John McKay is your host for 2 hours of lunchtime requests and in the evening Jonathan Alden and Mark Paine will play more of your favourites.
The Sound of Sunday Earworm of the Week Special
Boxing Day 5pm
An "earworm" is defined as music that when you hear it, it will stay in your head for hours and hours. For two years, The Sound of Sunday ended each show with a song taken from the list of top 100 earworms. This one-hour compilation plays some of those songs. It's a show you won't forget for a while!
Top 40 Most Requested of 2019
Friday 27 December 3pm
Neil Ogden counts down the chart that is compiled from requests collected over the last 12 months. There are almost 4000 requests that will make up this chart and a prize is on offer to anyone who correctly guesses the number one, which will be revealed just before 6.
Power Anthems at the Movies
27 December 10pm
Paul Baker presents a special edition of the show that plays the biggest power anthems and ballads, this week all the tracks are taken from films.