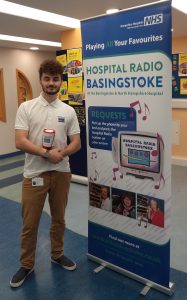 Thanks to everyone who came and saw us at the front of the hospital on 1 September. It was HRB On Show day, a chance to meet some of the team, find out more about the station, pick up a magazine and donate a few pennies to the cause too.
HRB is a registered charity and relies on fundraising events such as HRB On Show to keep running.
Thanks to everyone's generosity, £71.56 was raised in total.