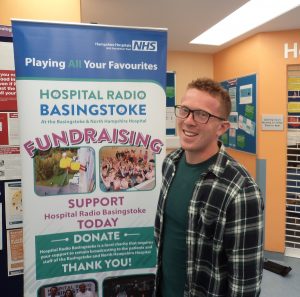 HRB On Show was back at the front of the hospital at the weekend raising money and promoting the station.
Mark Paine and John Austin were on hand to talk to patients and visitors as they came through main reception and they collected lots of requests too which were played later in the day.
The total raised was £74.29. Thanks to all who donated.