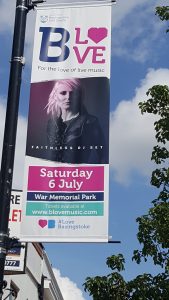 HRB has been out and about at one of Basingstoke's big summer events and you can hear the results in a special show on Wednesday 18 September.
Presenters April Haywood and Mark Adams went to the event, which was held in July at the War Memorial Park in Basingstoke, to chat to some of those taking part and some of those who were performing, at Basingstoke's summer music weekend, the traditional final event of the Basingstoke Festival.
Headlining this year was Toploader and April got to chat to them along with Stlye Council who were also performing live, and both April and Mark toured the show and spoke with lots of the side shows and stalls too.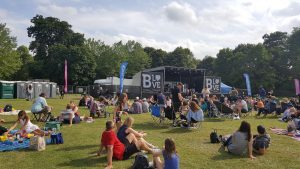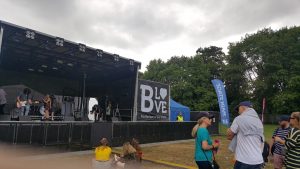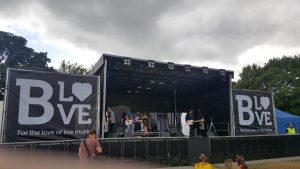 HRB Out and About at B Love 2019, Wednesday 18 September 2019 6pm