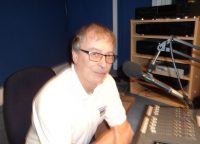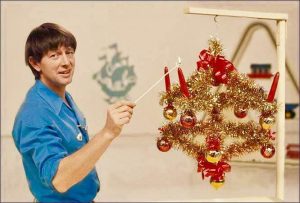 There was sad news on 29 May when it was announced that former Blue Peter presenter John Noakes had died aged 83.
John was a Blue Peter presenter for 13 years, he took on numerous adventures and challenges, and became the ultimate Blue Peter presenter for millions of viewers and all those who have gone on to wear the badge as presenters since.
One person who worked with John during his 36 years with the show was producer and director Alex Leger.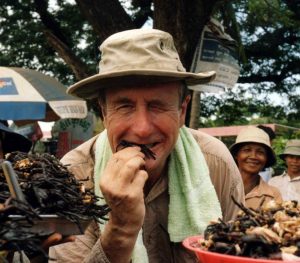 Alex was a member of the Blue Peter team for 36 years and John was one of the first presenters that he worked with when he joined the show in 1975.
Alex appeared on The Sound of Sunday to remember his time working with John, what he was like as a person and THAT climb up Nelson's Column in Trafalgar Square.
Alex was also the celebrity drawmaster for this weekend's Sainsbury's draw, picking number 24 to win the goody bag this weekend – that number belonged to David on C3.
Alex will hopefully return to HRB in the future to talk more generally about the show to mark its 60th anniversary next year.Meanwhile you can buy his excellent book "Behind the Badge" which includes memories of his time on the show and the 600 films he produced. Go to www.bluepeterbook.co.uk/