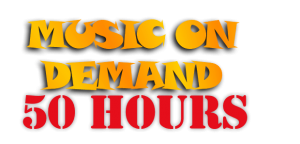 HRB will be on air live non stop for 50 hours over one weekend in September.
The aim will be to promote the station around the hospital and to play as many requests as possible in that time. There wil also be the opportunity to meet some of the team at HRB On Show at the front of the hospital on both afternoons.
The last time HRB did a marathon Music on Demand weekend, well over 100 requests were played and this time the aim is to also involve the staff with the first of what is hoped will be be many internet radios that are about to be placed at nursing stations around the hospital.
There wil also be competitions and special guests and listeners wil be able to call or email the station throughout the event.
The show will begin at 5pm on Friday 21 September and continue through until 7pm on Sunday 23 September.