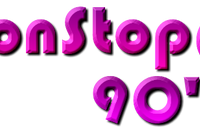 The National Hospital Radio Request Chart has become a regular part of HRB's programmes, appearing every January as a countdown of the most requested tracks and artists on hospital radio in the UK.
The show is presented by Mark Snowdon who is a member of Radio General in Warrington, and this year the chart will be revealed live on Radio General and HRB att the same time, in a show to be broadcast on Tuesday 17 January at 9pm.
The progranmme will also be repeated at various times in the following few weeks.
The National Hospital Radio request Chart live at 9pm on Tuesday 17 January.