Johnny Ball to be Guest Drawmaster this weekend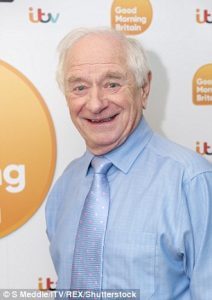 Children's TV legend Johnny Ball will pick this weekend's winner in the weekly Morrisons prize draw when he takes part in the special 28th anniversary edition of Neil Ogden's Sound of Sunday.
Johnny was a regular part of children's TV in the 1970s, 80s and 90s and still gives lectures amd writes books, with his latest book, Wonders Beyond Numbers, now available.
The Sound of Sunday began on HRB o 24 March 1991 and as well as Johnny, this Sunday's edition will include the HRB Request Dash, HRB On Show and a link up with Winchester Radio which launches as a commuity and hospital radio station on Sunday afternoon.
The starts at 1,30pm.