Listen Again to HRB At The Basingstoke Transport Festival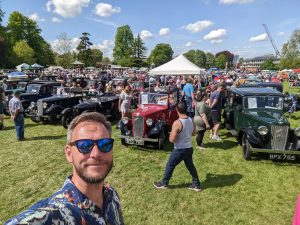 HRB was out and about last month at one of Basingstoke's biggest events.
The Basingstoke Transport Festival was back in its usual May slot in the War Memorial Park with hundreds of classic vehicles on display. HRB's Scott Rawlings went along to talk to some of those who were there for a special show that was first broadcast during the Jubilee bank holiday weekend.
The programme is now available to hear again as part of the weekly Sound of Sunday Extra Time online show.