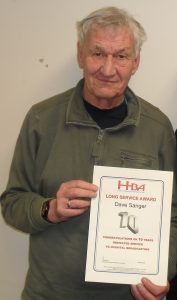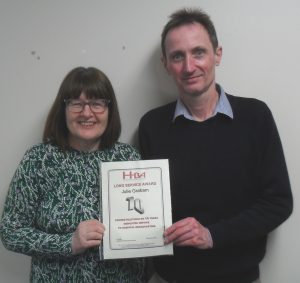 Two members of HRB have received long service awards from the Hospital Broadcasting Association for 10 years of volunteering with the station.
The HBA gives out certificates to acknowledge the services of volunteers, and on the evening of HRB's AGM, Dave Sanger and Julie Graham received their 10 year certificates.
Both joined the station in 2009. Julie has been Secretary for most of that time before stepping down at this year's AGM, while Dave has been a presenter in various timeslots, and will be one of the presenters of the returning Residents#' Requests from April.