The Chair on the Air
The Chairman of Hampshire Hospitals, Steve Erskine, paid HRB a visit to talk about his role, play some of his favourite music and introduce some requests too.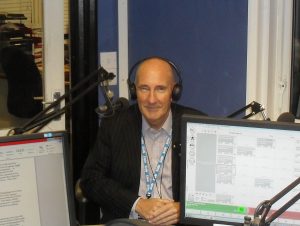 He joined presenter Jonathan Alden on the air, and followed in the footsteps of previous Chairman Liz Padmore who also visited the studio on several occasions and presented a show.
Steve also talked about the challenges being presented by the Coronavirus as well as other issues affecting the hospital and the NHS.