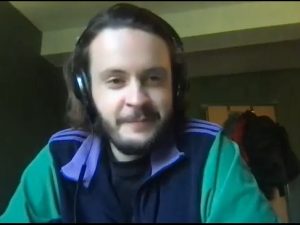 BBC journalist Nick Stapleton will be joining Neil Ogden as special guest on The Sound of Sunday on 24 April.
Nick, along with Rav Wilding, is the presenter of Scam Interceptor, the BBC One show that intercepts scam calls that originate from a call centre in India.
The show listens in to the calls tanks to the knowledge of an ethical hacker, and then stops the potential victim from losing their money.
And if you think the name rings a bell, that is because Nick is the son of consumer champions Lynn Faulds Wood and John Stapleton who were the presenters of the BBC's Watchdog in the 1980s and 1990s.
Find out more about Scam Interceptors when Nick is the special guest on Neil Ogden's Sound of Sunday on 24 April from 1.30pm.