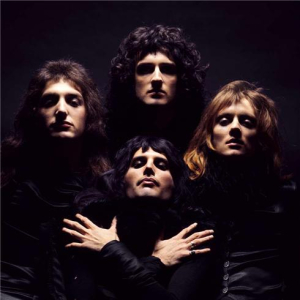 HRB has confirmed Queen as the number one most requested artist or group of 2020.
The original chart was revealed just after Christmas but only included requests up to the start of December. Now, the rest of the year has been added in and the full top 40 for the year is listed below.
There was never any real danger of Queen being caught as they finished 18 ahead of Elvis in second place. There have though been some changes at the lower end of the chart.
The number of requests played was down on 2019 due to no ward visiting being permitted, but there were lots of phone calls and the staff have been very helpful in helping top collect requests from patients.
The full chart for 2020 is as follows:
QUEEN
PRESLEY, ELVIS
BEATLES
ABBA
SINATRA, FRANK
SHEERAN, ED
JOHN, ELTON
OASIS
WILLIAMS, PHARRELL
FLEETWOOD MAC
PARTON, DOLLY
WONDER, STEVIE
MARLEY, BOB
ROLLING STONES, THE
STEWART, ROD
CAPALDI, LEWIS
TURNER, TINA
BON JOVI
CLAPTON, ERIC
COLE, NAT KING
ELECTRIC LIGHT ORCHESTRA
BOWIE, DAVID
DIRE STRAITS
HOUSTON, WHITNEY
DENVER, JOHN
CAREY, MARIAH
CARPENTERS, THE
COLLINS, PHIL
EAGLES, THE
WITHERS, BILL
ADELE
ESSEX, DAVID
JONES, TOM
WHAM
DEXYS MIDNIGHT RUNNERS
PINK FLOYD
REEVES, JIM
TEMPTATIONS, THE
ALPHAVILLE
BEACH BOYS
BLONDIE