Remember The Torch?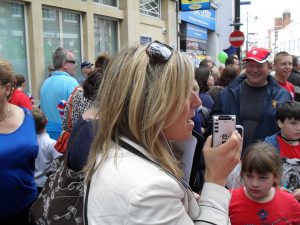 HRB has been out and about at hundreds of local events over the years and today we can remember another of those that happened 10 years ago exactly as part of our 50th anniversary celebration.
It was the day that the Olympic Torch came through Basingstoke on its way to London and the Londn 2012 Olympics.
Thousands of people were out on the streets of the town to see it and HRB was there too to make a programme that was broadcast later the same day.
You hear the show again below and see the video that we made.