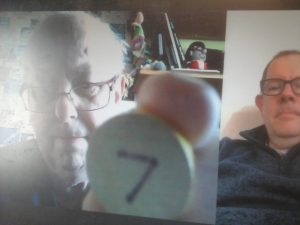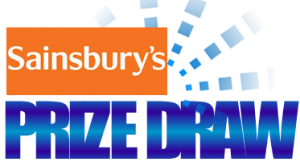 The final weekend prize draw supported by Sainsbury's at Liphook has taken place. Every weekend for the last five years, a patient who has had a request has won a goody bag donated by Sainsbury's Liphook store. The draw came to an end on Sunday with two drawmasters picking the winner.
Station Manager of Jubilee Radio in Guernsey and presenter of After Hours on HRB Fred Setters joined us along with regular drawmaster Paul Le Feuvre with the big blue bag of balls.
As Paul rummaged in the bag, Fred said when to stop and the winning number was picked as number 7. But Maurice on C3 was no longer in hospital so he nominated number 13 to get the prize – and that was Margaret on C2.
Margaret was heard getting her prize at the end of a special compilation of winners from the past getting their prizes.
HRB is now looking for a new supporter for the weekend draw to continue the draw in the future, but would like to thank everyone at Sainsbury's at Liphook for their support over the last five and a half years.