The Last Day of the Premier League on HRB
As usual, HRB will tell the story of the final day of the football season this weekend. All 10 final games of the Premier League kick off at 3pm, and in a show that will start at 3.30pm, there will be live reports from all 10 matches.
Neil Ogden will present the programme which will focus on the battle to avoid relegation as well as our most local side, Southampton, and their final game at Manchester City.
Either Hull or Newcastle will be relegated depending on results, and Southampton will be trying to secure a Europa League place.
The title may have been decied already, but there's bound to be excitement elsewhere.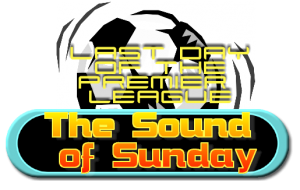 Neil Ogden's Sound of Sunday Last Day of the Premier League Sunday 24 May 3.30 – 5.30pm