The Sound of Sunday at Queen Elizabeth Olympic Park – again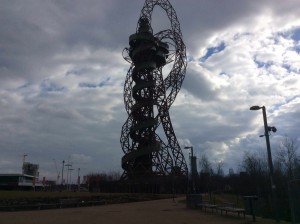 Back in March, Neil Ogden's Sound of Sunday broadcast live from the home of London 2012 – Queen Elizabeth Olympic Park in London to mark the show's 1000th edition.
On 6 June, we'll be repeating the show in the form of a one hour show with the best bits of the programme.
The show started off at the Copper Box Arena and finished att he top of the Orbit and tried to include everything in between.
So for another taste of the show, listen at 1pm on Monday 6 June.