Welcome to Hospital Radio Basingstoke
Proud to be a winning station at the National Hospital Radio Awards 2016
WANT TO JOIN US…?
We are always looking for new members to join the HRB team. Full members will be shown how to produce and present a regular show, while Ward Visitors spend time during the day or in the evening visiting patients, collecting requests and promoting the station. We are particularly looking for anyone who may be interested in one of several Committee positions: Fundraising Officer, Public Relations Officer, Secretary, Station Manager.
CLICK ON "APPLY TO JOIN" IF YOU THINK YOU MAY BE INTERESTED.
---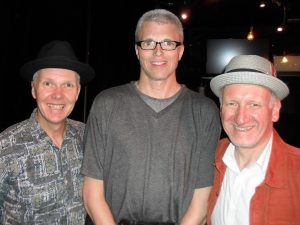 For the last 10 years, the stars of Saturday morning TV have been taking part on The Sound of Sunday Saturday Morning Tv SuperQuiz, with Live and Kicking's Andi Peters the final person to take part last weekend.
Search
Recent HRB News Stories