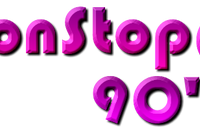 HRB played 114 requests in one day on 13 September in a 13 hour live request show combined with an iopen day for staff.
It all started at 9am when Paul Le Feuvre joined Christine Rowley on the air and was surprised by Hampshire Hospitals NHS Foundation Trust Chairman Liz Padmore who presented him with his HRB Honorary Membership certificate.
The requests continued thick and fast and among the staff who visited wwre Jo and Anna from the play team on G Floor.
Almost every song that was played was for someone in the hospital with our ward visiting team doing extended ward rounds to collect them all.
By the time Adie Barrett came off the air at 10pm, 114 requests had been played and all patients who had a request were entered into the weekly draw to win a Sainsbury's goody bag.
A successful day all round – and probably one to be repeated in the future.