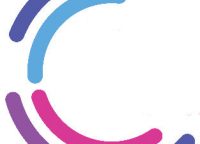 We have lots of shows coming up this autumn on HRB.
First of all The Sound of Sunday will come from the Alton Herald Classic Car Show. In a special show recorded the previous weekend, Neil Ogden will be talking to those taking part and sampling the atmosphere of one of the most popular events in Alton's year.
The following week, more people will be abseiling down one of the walls of the hospital in the 2nd Shopmobility Abseil on 13 October. We'll be there to watch.
Paul Baker will be hosting two new shows for HRB and new HRB presenter Nathan Freeman will be going solo with his new Music on Demand show. We also have a new series of themed music shows which will appear occasionally in our schedule.
Dave Leonard returns to Wednesdays and Rosemary Kersahaw returns to Mondays.
We have a brand new quiz show coming to Sundays.
We will have another Postcard show live from St Lucia in October,and we'll be live from GFrance with Paul Le Feuvre too.
David Blower and Steve Fiox will return for another one-off show.
As we head towards Christmas, we'll be at the Christmas events in Tadley, Odiham and Alton and The Sound of Sunday Big Christmas Show will, as usual, launch our Christmas schedule in December.
So there's plenty to come this autumn on HRB!