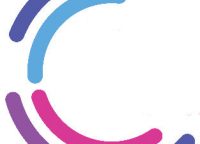 MONDAYS 7 – 8pm
MUSIC ON DEMAND WITH ROSEMARY KERSHAW returns to Mondays
TUESDAYS 2 – 3PM
MUSIC ON DEMAND WITH NATHAN FREEMAN is new for Tuesday afternoons
SUNDAY 6 OCTOBER 12 – 2PM
MUSIC FROM THE BOND FILMS
A one-off special playing two hours of the music from the James Bond films,
presented by Graeme Logan
SUNDAY 6 OCTOBER 3 – 5pm
THE SOUND OF SUNDAY AT THE ALTON HERALD CLASSIC CAR SHOW
Neil Ogden along with Paul Le Feuvre and Colin Longley are at this popular annual event in Alton
WEDNESDAY 9 OCTOBER 6 – 8pm
MUSIC ON DEMAND WITH DAVE LEONARD returns to Wednesdays
SUNDAY 13 OCTOBER 12 – 1pm
SHOPMOBILITY ABSEIL LIVE
Claire Bird will be live from outside the hospital watching as lots of people abseil down the side of the hospital raising money for local charities. They will include HRB's Nathan Freeman. She will be talking to
some of those taking part.
SUNDAY 20 OCTOBER 12 – 1.30pm
MUSIC ON DEMAND WITH DAVID BLOWER AND STEVE FOX
David and Steve return for another one-off show on HRB
DATE TO BE CONFIRMED
POSTCARD FROM FRANCE LIVE
Paul Le Feuvre presents another live show from the south of France.
SUNDAY 27 OCTOBER 3 – 4pm
POSTCARD FROM ST LUCIA LIVE
June Snowden keeps the summer going for a little while, on the first day of GMT, a taste of Carribean sunshine.
SUNDAY 3 NOVEMBER 6 – 7pm
CUE THE QUIZ
A brand new quiz show comes to HRB