HRB Coronavirus Programming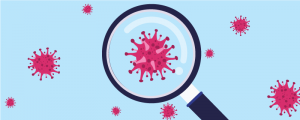 Although HRB can no longer do ward rounds and collect requests, the station is still very much on the air and will continue its live and other programming throughout this difficult period.
Live Music on Demand shows will continue where possible at the regular times and listeners in hospital can call in the usual way using the phone by their bed and the hospital radio button on the screen. Staff listening can also continue to be in touch via extension 4 3 5 2 1.
As there is no visiting able to be done at the moment, maybe there are friends or relatives that would like to request a song for someone in hospital. They can do so via the HRB website and listen as that request is played online.
In April, HRB is due to stat a regular request show for the residents of St Thomas Care Home in Basingstoke. If there are any other care homes in the Basingstoke area who can listen to the station who would like us to play music just for them, HRB would love to hear from you. We can play the songs during our normal request shows or set up a dedicated show.
We will report Coronavirus developments during our local news bulletins throughout each day and play out the public health information from Public Health England on a regular basis.
Finally from Friday 20 March on the Evening Mix and Breakfast Mix, there will be a 10 minute round up of the latest news and developments.
As a station that promotes health and wellbeing as well as just entertaining patients and staff, HRB believes it is important to promote the latest information and advice and reach out to the wider community in these difficult times as Basingstoke's original community radio station.