New Honorary Member for HRB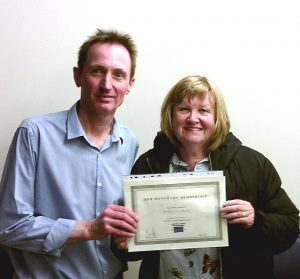 HRB has a new honorary member – former Chairman Marilyn Price.
Marilyn was Chairman for 5 years and led the station through the move to new studios, securing the funding to buy the new building in 2008 and support from Sony Broadcast which led to the installation of the new studio in 2009.
She was presented with her certificate at the AGM on 14 March 2018.