Platinum Jubilee Schedule Confirmed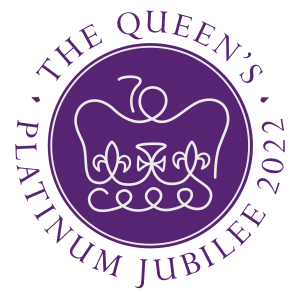 HRB has announced its schedule for the Jubilee bank holiday weekend.
All the events of the weekend will be covered within the hourly news bulletins starting with the Trooping the Colour on Thursday morning.
Daisy Redford and Mark Paine will be on the air live on Thursday afternoon to continue to reflect what will be happening including the flypast at Buckingham Palace.
Music that was around at the time of previous anniversaries will make up a special Memory Makers with Neil Ogden at 6pm and the Jubilee will be given the A to Z treatment with Richard Smith at 8.
Terry Firth goes back to the news and music of Golden Jubilee week 20 years ago in 2002 at 10.
Vernon Pearce has a selection of special shows over the weekend starting at 12 on Thursday with an hour of music on the theme of The Queen. On Friday at 12, a special edition of Girls only, playing the female artists of 1952.
On Friday, Jon Perkin and Tom Williams will be live with requests and some Jubilee number ones.
At midnight on Friday into Saturday, there'll be a Chill Zone Queen special.
On Saturday afternoon, April Haywood's show at 2 will have a Jubilee theme and at 4, Neil Ogden will be playing 2 hours of Platinum selling songs, followed at 6 by an hour of music of 1952.
The day finishes in the Silver Jubilee year of 1977 with The Golden Years.
On Sunday Neil Ogden presents a special edition of Residents Requests where the staff and residents of Cherry Blossom Manor in Bramley pick their favourite music as well as remember their own stories of seeing the Queen.
Finally, on National Thank You Day 2022, another chance to hear HRH Prince of Wales playing his choice of music in a programme recorded for hospital radio last year.