Trust Chairman To Present Show on HRB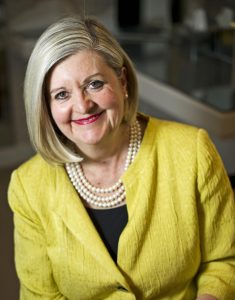 Chairman of Hampshire Hospitals NHS Foundation Trust is to present a one-off show on Hospital Radio Basingstoke.
Liz Padmore will be on air from 12 – 1pm on Sunday 15 October. She will play requests collected earlier plus some of her own favourite music.
The programme will be called "The Chair in the Chair" and will be followed in a few months by Chief Executive Alex Whitfield and Deputy Chief Executive Donna Green also presenting shows.