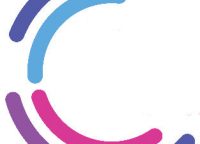 That famous line from the song by The Eagles seems to apply to the world of hospital radio sometimes.
When we celebrated the 40th anniversary of the start of hospital radio in Basingstoke in 2012, we decided to invite back ex-members of the station who might want to have one more go at presenting a radio show. Several past members took up the challenge.
| | |
| --- | --- |
| | First to take up the challenge was Nina Hopkinson, who was actually making her HRB debut. She last presented a show back in the 1970s when the station was known as CMMR |
| | |
| --- | --- |
| | Next up was Alan Minto, who when he was a member, presented Sounds of the 60s every Sunday morning as well as previously hosting the Friday evening request show and our Saturday afternoon sports show. |
| | |
| --- | --- |
| | Steve Fox, David Blower and Sarah Beattie were next to co-host the last part of our countdown of our Top 150 Most Requested Artists of the 21st Century chart. In fact, all three have been making annual appearances as part of this show for the last few years, and Steve and David obviously enjoyed it so much, they've been back on several more occasions since. |
| | |
| --- | --- |
| | Tony James, who was a member back in the 1980s and 1990s returned next. He hadn't done a show for about 20 years but got back into it very quickly, bringing a complete script as well as all his music on his laptop. |
| | |
| --- | --- |
| | Then there was former Thursday evening presenter Andy K, and another former Thursday presenter Simon McLean whose voice you may recognise from various local commercial radio stations where he's been reading the news for many years. |
| | |
| --- | --- |
| | Finally there was Hayley Griffiths who back in the 1990s was one of the team who presented the G Floor JUkebox (the children's ward show) as well as being part of the Monday night request shows. |
We like to keep in touch with many of our former members at HRB and it was very pleasing that so many came along to our 40th anniversary celebrations in April 2012. No doubt more will return at various points in the future.