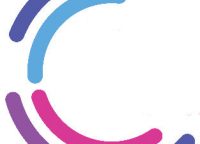 HRB will, as usual, seek to bring all the excitement of the final day of this year's Premier League season to its listeners in a special show on Sunday 19 May.
HRB has another brand new show for Saturday nights starting this weekend.
Furbys, Tamagotchis and Pogs. We love the 90s and 00s on the Oldskool Show. Every week Stephen Daly digs through his old CDs and tapes and play songs you haven't heard in ages. He'll feature your CD Graveyard, a song hidden in your collection for one reason or another, he'll have the Nought-y Three-some, three tunes from the 00s chosen by you, and he'll wrap up the show by testing your knowledge of music.
Starting on Sunday 7 April, there are some changes to our weekend schedule.
Mark Hopwood moves from Sunday morning to Sunday evenings (7 – 9) meaning an extension to the Sainsbury's draw. To fill the gap on a Sunday morning, it's The Comedy Hour and an extra edition of The Vintage Years with Jim Simpson. The A to Z of Pop comes to Sunday mornings at 9am.
HRB's Dave Warren was part of the team that brought you the third Big Broadcast. The show started at 12pm on Easter Sunday and ran for 24 hours live on up to 33 hospital radio stations around the UK.
HRB has a Facebook page and we want it to have as many "likes" as possible. That's how we came up with our Facebook challenge for National Hospital Broadcasting Week. We believe the highest of any hospital radio station at the moment is that of Hospital Radio Bedside, so we want to beat that and get 350 "likes" by the end of Easter Monday.
HRB's Dave Warren has won a Silver award at the National Hospital Radio Awards in Blackpool. Dave is the second HRB presenter in 3 years to win the silver award in this category following Mark Keavney's success in 2011.
It's been the home of some of the nation's best loved and welll known shows, but now BBC Television Centre is closing its doors and undergoing a £200 million redevelopment. The world's first purpose built TV studio complex is closing but will reopen in two years time transformed into offices, hotels and flats plus 3 refitted studios.
Sunday 10 March 2012 saw the Mayor and Mayoress of Basingstoke visit HRB.
Arriving on their bikes, the Mayor, Councillor Martin Biermann, talked about his interest in transport and environmental issues and how he actually saves the council a lot of money by cycling wherever he can even though Basingstoke is not a very cycle friendly town.
HRB is pleased to announce that the pub quiz that took place at the Irish Centre on 23 February raised a grand total of £1105.
The third Big Broadcast will be happening at the end of National Hospital Broadcasting Week. It will be a 24 hour live show to close the week that celebrates all that's great about hospital broadcasting in the UK.