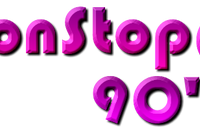 80 daredevil volunteers braved the heavy rain on Sunday 10 February to abseil down the wall of Basingstoke and North Hampshire Hospital.
HRB is organising a pub quiz night to raise money. It will take place on Saturday 23 February 2013 at the Irish Centre in Basingstoke.
HRB is pleased to have been nominated 4 times at the National Hospital Radio Awards 2013.
Dave Warren is nominated in the Best Male Presenter and Jeremy Miles gets a nomination in the Best Newcomer.
From New Year's Eve right up until January 6th 2013, HRB counted down its most requested artists of the 21st century compiled from requests collected since 1 January 2000. It was a unique mix of music that finished with a live 7 hour show for the final 100 and the number 1.
2013 brings some new shows to HRB's programme schedule:
NEW MUSIC ON DEMAND
New Year's Eve saw the second Big Broadcast hosted by Richard Smith and his team live for 20 hours from his studio in Lancashire.
30 DECEMBER 2012
Over 3000 requests were played in 2012 and on 30 December, Neil Ogden counted down the annual Most Requested of the Year chart – Basingstoke and North Hampshire Hospital's favourite 40.
The HRB team were up and about around the wards live on Christmas morning as usual. Neil Ogden visited almost every ward in the hospital and even bumped into the Trust's Chief Executive Mary Edwards for a chat as well as collecting lots of requests.
As part of HRB's 40th anniversary celebrations, former members of the station have been invited back on air for a one-off show.
It's another HRB Christmas packed this year with programmes to entertain the patients and staff at Basingstoke and North Hampshire Hospital.